Our wonderful team members are here to help you with all your dental needs! Our team is welcoming, sincere and will help you feel at home here at our practice. We have established team members who have cared for our patients for over 30 years, and we look forward to making you a part of our dental family! Call Grand View Family and Cosmetic Dentistry today at 920-996-0123 to schedule an appointment with our general and emergency dentists, Dr. Stephen Moore or Dr. Nathan Hoftiezer, and learn more about dental care, including cosmetic dentistry and dental veneers, in Appleton, Wisconsin.
Patient and Insurance Coordinators
More than 20 years in the dental field has become so much more than a "job" for me; it is my passion! I love the fantastic people who make up our incredible group that surround Dr. Moore! It is such a joy to be a part of our patients' lives and grow with them through the years. There is a definite sense of family here! I am very excited and proud to be part of Dr. Moore's amazing team at Grand View Family and Cosmetic Dentistry!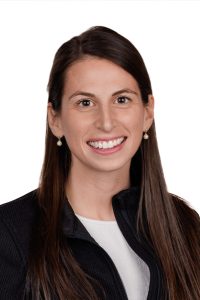 I graduated from the University of WI-La Crosse in 2011 and was in the healthcare field until receiving a job in health care management. I have been a part of this awesome team since 2015. I love meeting new patients and witnessing their reactions to our beautiful office and wonderful team, as well as building relationships with our existing patients. I love attending various community sports events, as well as the Farmers Market!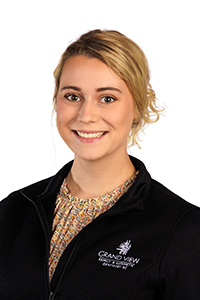 Hi, I'm Tori! My time at Grandview has been wonderful! I love working with all of my coworkers along with getting to know more about them as time goes on! They are all absolutely wonderful and so sweet. We have so many awesome patients that I love getting to know along the way. I love studying criminal justice, riding and training my horse, going for walks with my German Shepherd, cooking and baking, and lastly, spending time with my amazing niece and nephews.
I have been in a the dental field for over 10 years. I graduated from Northeast Wisconsin Technical College in Green Bay with a dental assistant degree. I love working with our awesome staff and patients here at Grand View. We have a wonderful team that provides the very best dental care for our patients. My favorite part of my job is working with people! I enjoy getting to know our patients and watching their smiles as they enter and leave our office. I moved to this area in 2022 from Lakewood, WI. When I'm not working, I enjoy spending time with my two children and dogs, reading, and going on new adventures.
Dental Hygienists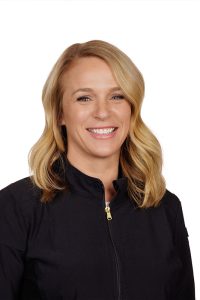 Bridget was born and raised in the Fox Valley area. She is a graduate of Marquette University with a Bachelor of Science degree in dental hygiene. She has over 20 years of experience in dental hygiene and prior years of dental assisting while in high school and college.
"What I enjoy most about my career is working with people! I try to develop a trusting relationship with all patients so that I can assist them to make important decisions about their overall dental health. It is so important to me that patients are always comfortable and confident when they are in the chair. I also really enjoy working with Dr. Moore and the quality dental team at Grand View Family and Cosmetic Dentistry!"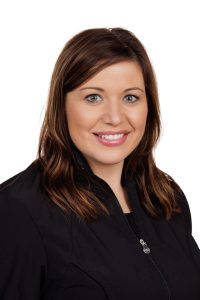 I've been in dentistry for over 18 years, which includes nine years in dental hygiene. I enjoy working with each and every patient that I come across, and my goal is to care for each patient as if they are family by making them feel at ease in the chair, educating them and guiding them. I find it rewarding to help those who are more anxious or nervous, because they usually end up leaving feeling better than when they came. To me, that's a win!
I enjoy working at Grand View. I believe we have exceptional care, compassion and treatment options available for all. When I'm not working, I enjoy spending time with my husband and two girls. The more time spent outside, the better!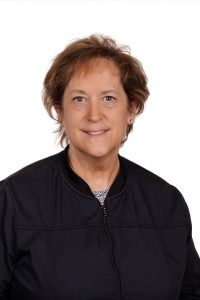 Nadine studied at the University of South Dakota. She is a registered dental hygienist and has been a member of the team here at Grand View Family and Cosmetic Dentistry since 1990.
"I enjoy taking continuing education courses, especially in the recognition and treatment of periodontal disease, to help our patients keep their beautiful smile for a lifetime. I am committed to the overall health of our patients and compassionate to the apprehensive dental patient. I have been working with Dr. Moore for many years and share his commitment to provide the most up-to-date dental care."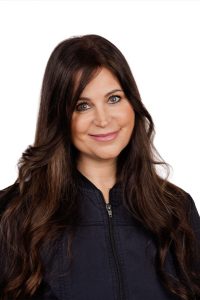 Tracy is originally from Michigan. She is a graduate of Ferris State University and has been a practicing registered dental hygienist since 1992.
"I really enjoy building relationships with patients while providing thorough, gentle dental care and education for their overall oral health. I appreciate working with the entire Grand View dental team where quality, state-of-the-art dentistry and an emphasis on truly positive experiences for our patients is our priority."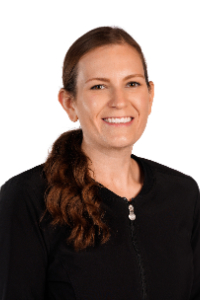 I am originally from Oconomowoc. I have several years of experience in health care, working as a CNA while pursuing my degree in dental hygiene. My passion for one-on-one patient care and interest in helping others led me to my career in dental hygiene. My goal is to ensure that every patient feels comfortable at each appointment. It is important to me to provide quality care to optimize each patient's oral health. I look forward to continuing learning and working alongside the great team at Grand View. In my free time, I enjoy hiking, traveling, and spending time with my family.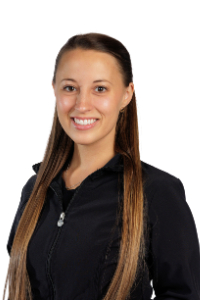 Hello! I'm Brandy! I graduated from Northcentral Technical in Wausau, WI in 2012 with a degree in Dental Hygiene. One of my favorite parts about dental hygiene is patient education. I enjoy teaching my patients new tips and tricks to better care for their oral health and be confident about their smiles. I am also known to sing to my patients! I am an Antigo native and a military veteran. In my free time, I enjoy spending time with my husband and our five children. You will usually find me bundled up at the hockey rink watching our kids play or cheering them on at lacrosse. I also love performing in musicals and hope to direct shows in the future.
Dental Assistants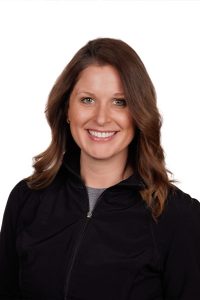 Hi! I'm Ashley! I graduated from the Fox Valley Technical College dental assistant program in 2008 and have been at Grand View Family and Cosmetic Dentistry since then! I absolutely love helping patients obtain a beautiful and healthy smile and informing them why it is important to keep up with good dental health. A healthy smile is the way to a happy heart! During my free time, I enjoy playing with my kids and doing activities that involve being outside!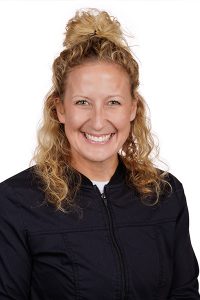 I have been a dental assistant for over 15 years. I graduated from FVTC as a CDA and have been lucky enough to have worked here ever since! I love building relationships with patients and want them to feel comfortable and have a positive dental experience. My favorite part of my job is giving someone the confidence to smile again! When I am not at work, you can find me outside enjoying the sun with my family!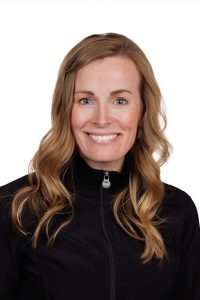 I graduated from Fox Valley Technical College in 1997 with an associate degree in dental assisting. I have two energetic children who love doing anything outside! I love learning new advancements in dentistry that help to provide the best care for our patients. I sincerely enjoy helping people gain confidence by improving their smile!
I have been a dental assistant for over 23 years. I strive to give patients the most comfortable experience throughout their appointment. I love working with children and try to make it an easy and fun visit from start to finish. I love making patients feel at ease here at Grand View!